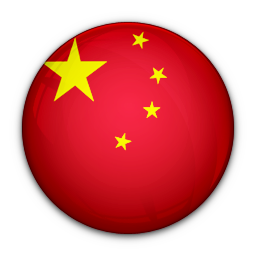 Unlock phone on China Unicom
Quickly unlock a phone from China Unicom to be free to use on any carrier or network with our simple digital unlocking service. ExpressUnlocks has a 100% guarantee to release and unlock your phone from China Unicom cheaply and quickly.
Unlock your iPhone permanently from China Unicom today for a great price.
Cheap, safe and secure remote China Unicom phone Unlocks using ExpressUnlocks
Cheaply and quickly unlock your phone without voiding your warranty.
With ExpressUnlocks there are just three simple steps to unlock your iPhone for any sim card:
Enter your device details
Select the model of your phone and your current network provider, then supply your IMEI or Serial Number.
You can get your IMEI by dialling *#06#
Being processing your unlock
After payment, we begin processing your :device remotely, you can track this anytime during this process via the tracking page, this typically takes 24 hours.
iPhone is unlocked
Your iPhone is fully and permanently unlocked, we send a confirmation of this to your Email and SMS. Your iPhone is unlocked over-the-air, and at any point our support is available 24/7.
Frequently asked question
After you checkout ExpressUnlocks gets to work quickly to unlock your phone with our IMEI unlock network, we normally unlock a device instantly but sometimes due to restrictions on requests to device manufactures it can take a little longer. We provide an live tracking system for your unlock so you can check it at anytime.
We dont require the physical device to process an unlock, we use the 'over the air' method on 3G/4G or WiFi. During the process your phone is safe with you, there is no lost of service or interruptions and you can check the process with our tracker.
We use the 'IMEI' method because this is the official method from phone manufactures, it provides the safest result and can be done remotely from the comfort of your home. Some providers, offer a 'software unlock', this not only invalidated your warranty but you also need to download software from a unapproved website and trust it doesnt damage your phones capability to officially update.
We only need some basic information about your phone, its super quick to populate. Provide your 15 digit IMEI Number (Dial *#06# on your locked device) and your network/carrier and that's it. We do the rest, our system with find your phone and automatically request the official unlock while updating our tracker.
Unlocking a contract phone is one of our most requested unlock. We may charge an additional price for brand new released phones and ones you've owned for a short time.